HAVING TROUBLE DECIDING WHICH LANDKAMER ART PRINTS TO PURCHASE FOR YOUR COLLECTION?
WE CAN HELP! TRY OUR COMPLIMENTARY ART CONSULTATION SERVICE.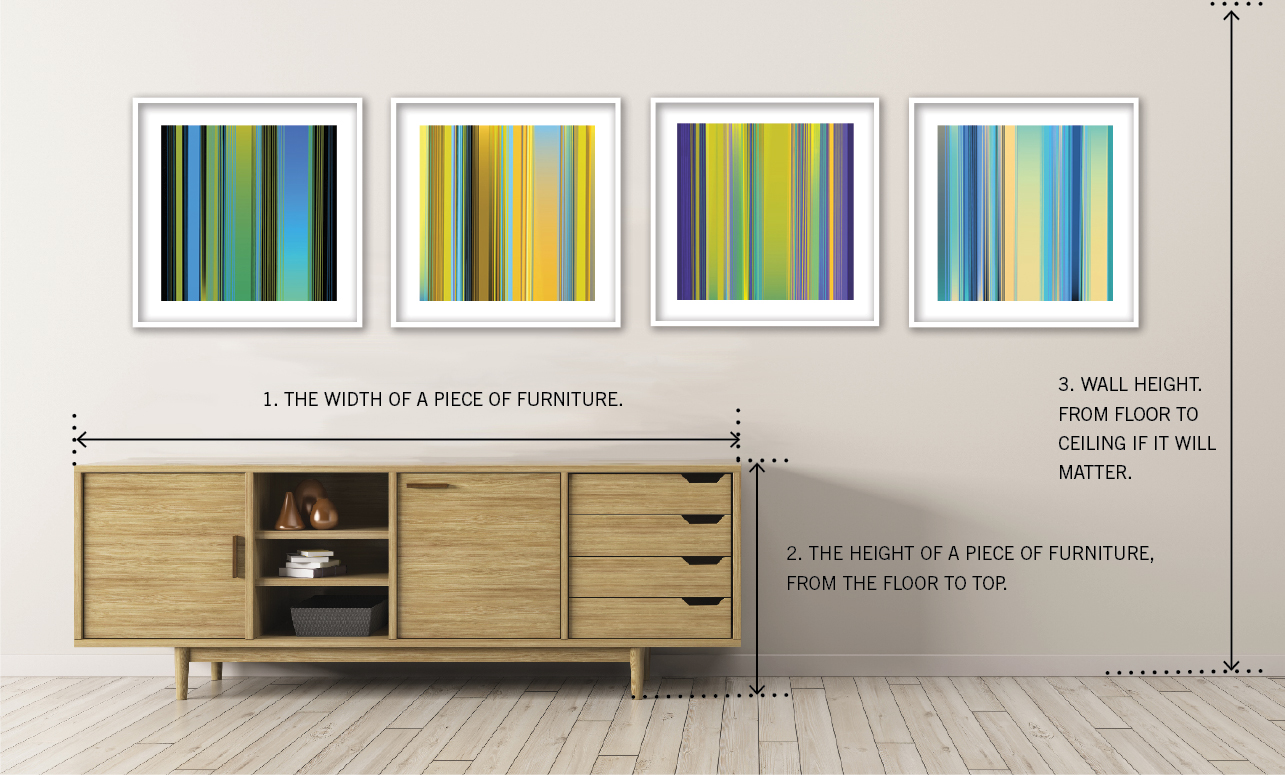 REMOVE THE GUESSWORK
We understand there can be uncertainty when choosing the ideal art pieces for your collection. That's why we offer our signature art consultation service to remove the guesswork. No matter what space your shopping for, we can help you find a selection of art that will bring you joy every day.
SIMPLY FOLLOW THE FOUR STEPS BELOW:

1. TAKE A PHOTO. MOBILE PHONE, IPAD OK.
Take a color elevation (straight on) photo of your wall or walls. See example below.
2. TAKE A FEW KEY MEASUREMENTS.
Get out your measuring tape and write down a few key measurements of furniture and your wall height. See examples below.
3. TELL US WHAT PRINTS INTEREST YOU.
Make a note of which Landkamer Art series or prints interest you, and we will place those prints on your wall(s) digitally. If you want suggestions for which prints work best, just ask!
4. EMAIL US!
Send an email to:
Be sure to:
— Attach your photo(s).
— Include your key measurements.
— Note which series / prints you are interested in.
— Also note if you want Landkamer Art to make suggestions.
THAT'S IT
Once we receive your email with photos and measurements, we apply Landkamer Art prints to your photo(s) in scale. Photos are emailed back to you with art in place so you can then order the Landkamer Art prints that work best for you.
Many collector/buyers have selected prints using our signature art consultation.