What Is It About Blue Birds, Blue Paintings?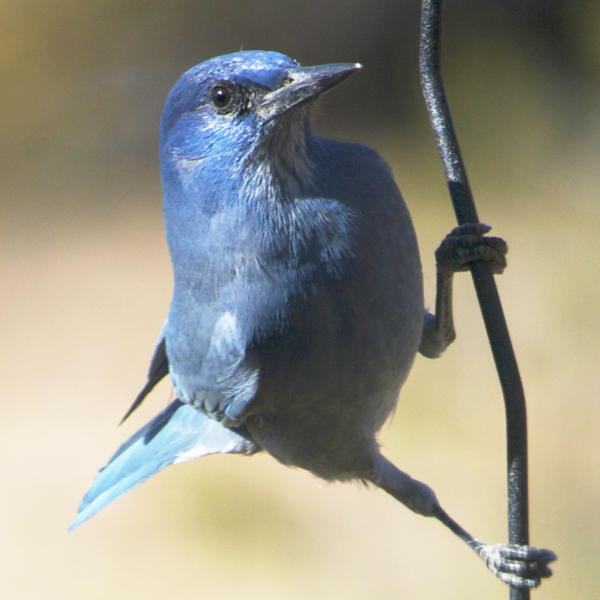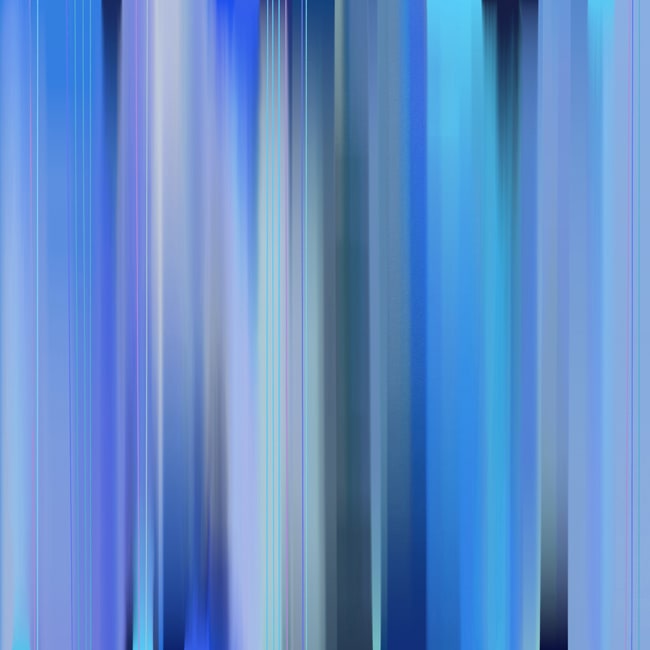 I am what is called "a constant birder." My radar is on 24/7 and attuned to the birds I see and hear no matter where I am during the day. I can't move fast enough to grab my camera and capture the bird that unexpectedly lands in our yard in Santa Fe, or that I see in the area around the Randall Davey Audubon Center while birding.
BIRDING AND MY COLOR WORK
Birds enter into how I evolve my color schemes subliminally, it's not always a conscious thing I set out to do before I start a painting. There usually is no rigid master plan. I'm just not that uptight about it. I loosely start a new work with no real road map other than to continue a theme or specific style I've developed, with the intention to add more pieces to that series, or to make refinements and evolve the series.
In the case of my Quadratic Series, I usually start with a dark background, then build layers of lighter paint, or liquid light as I call it, on top of the dark ground. I work in vertical movement or paint strokes from bottom to top, and then off the painting to complete my liberating upward movement.
RECALLING COLORS FROM A LIFETIME OF BIRDING
I blog about all the birds I see here in our part of Santa Fe, and have thousands of photos in my archives. I'm sure colors and specific birds are recalled from that vast library of images, or from my memory of a lifetime of birding. Although there are many reference photos of birds on my wall above the bank of computers in my small studio, the photos sometimes just disappear into the background like white noise.
BLUE BIRDS—PINYON JAYS, SCRUB JAYS, MOUNTAIN BLUEBIRDS
I'm partial to the blue-colored birds that inhabit my corner of Santa Fe, New Mexico. The (almost) endangered Pinyon Jay and the stunning iridescent blue of the male Mountain Bluebird hold a special place in my psyche, as I think of them often. And when they're in the yard, all art creation stops to observe them, appreciate them, and to savor the stunning creatures they are. A breath-taking source of inspiration for me.
Quadratic 376 15, shown above on the right, incorporates small color elements of all the blue birds that are part of my world here in the high desert. These paintings are a reminder of the wonder of nature and my profound appreciation for the birds in my natural world. Since the birds make me happy and I forget everything else that's going on, it's a parallel situation to the way I can be totally engrossed in my art creation. It's a happy sanctuary like when the birds land in the yard. These are happy, parallel tracks.
MY QUADRATIC SERIES WORKS IN GROUPS ANY WAY YOU WANT. THERE ARE 28 CONTEMPORARY ART PRINTS TO CHOOSE FROM.
SUBSCRIBE TO LANDKAMER ART NEWS.
Click below to sign up for Landkamer Art News. Get advance notice of new shows, new work, subscriber-only specials, new blog posts and more.