The Magical Landscape and Art of Bali, Indonesia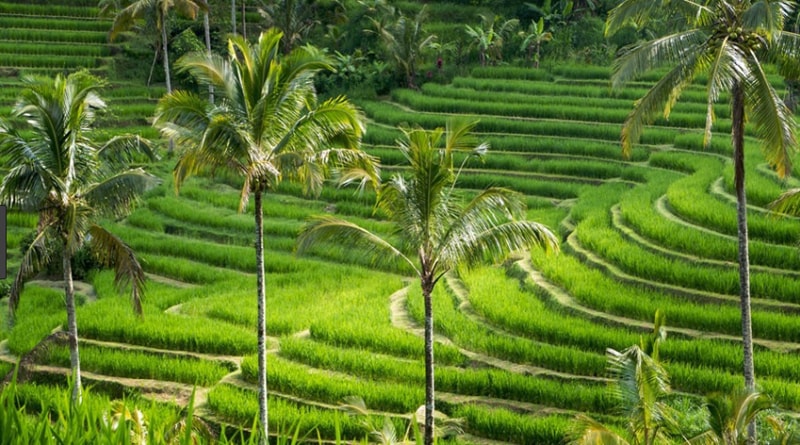 Who would think that one unique place on this planet could be so influential, so life changing for me as a graphic designer and now full time artist. Bali was that unexpected jolt. So much came into focus for me about the world and the visual arts while in Bali and other parts of Indonesia while working on an international airline branding program in the 80s.
I fell in love with the dayglo green vegetation that socks you in the eyes at every turn in this densely populated, lush, and humid country. And the greens were particularly verdant and visually arresting on the island of Bali. The layers and layers of fluorescent green rice paddies that stepped up higher and higher in the countryside defying gravity took my breath away as I travelled around this magical island. It's a warm, mystical, and misty world like no other.
EVERY FAMILY MEMBER IS AN ARTIST ON BALI
Balinese art and culture is intertwined into the daily family life on the island. It seemed no matter what generation, every family member practiced some form of painting, wood carving, weaving, or stone carving or even the performing arts. It has been that way for centuries.
I went to several villages. Ubud and Batuan for paintings, Mas for woodcarvings, Celuk for gold and silversmiths, and Batubulan for stone carvings. I collected quite a few paintings of birds from Ubud and wood carving from other parts of Bali and in shops in Jarkarta on the main island of Java.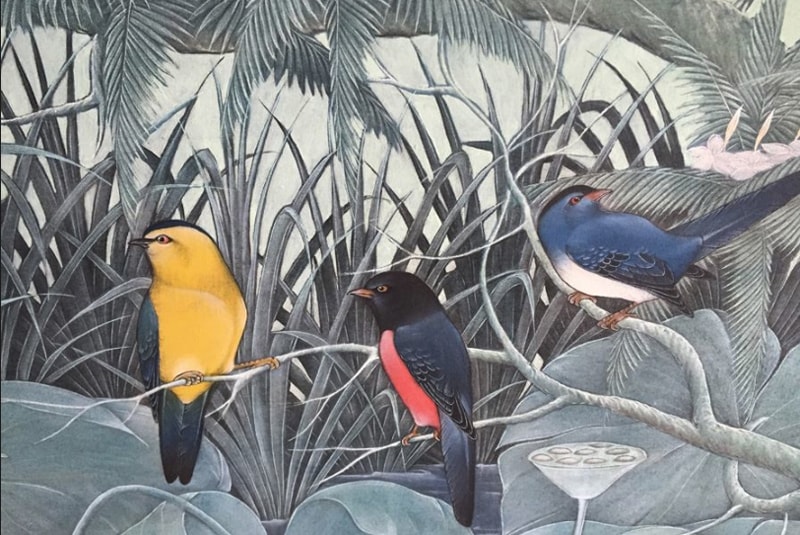 WOVEN IKAT FABRICS — A SPECIAL INSPIRATION
I viewed many bolts of woven ikat fabrics while on my eighteen visits to Java and Bali. Ikat still holds a special place in my art "inspiration archives" as I have kept many small samples. I also collected batik fabric pieces. Indonesian fabrics just fill me with wonder and calm when I take them out and absorb the color and design over and over. I never tire of them. Every time I look at ikat, I get a memory jog of my trips to Indonesia and my awe at the unique arts and culture. The new Garuda Indonesia corporate brand symbol was actually woven into a custom ikat fabric and used for flight attendant uniforms. There is such a regal sereneness about the people and the culture and to me that is represented especially well in the fabrics.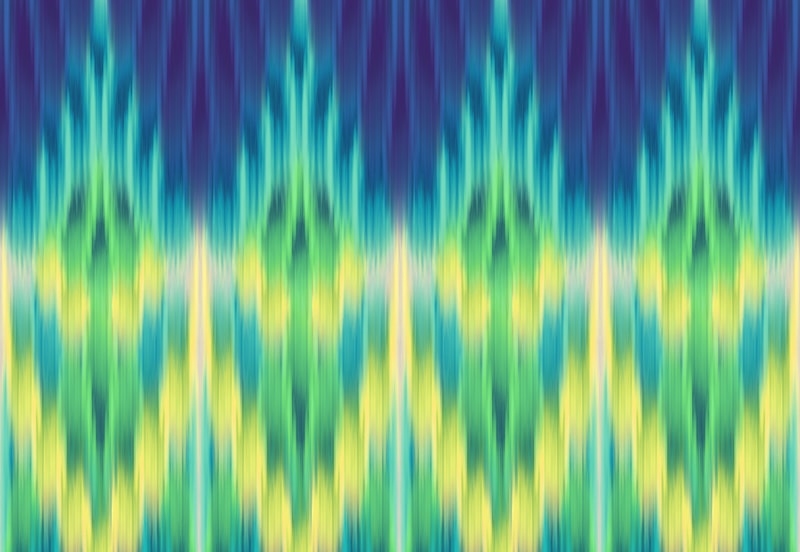 AWED AT THE ARTISTIC RICHNESS IN SUCH A POOR COUNTRY
At the time of my visits in the 80s, Indonesia was an emerging third world country with huge problems of poverty, air and water pollution, and corruption —not to mention the crowding of the dense population. There are still immense hurdles ahead for the country on all levels including the "over tourism" that now threatens the natural beauty of the entire country.
I was humbled that with all Indonesia has to overcome just to take care of its millions of people, the visual and performing arts are such a vibrant, golden treasure trove highly revered and rising above all else. Rich with centuries of history, Indonesian arts have made a lasting impact on me. I continue to think about and draw on my Indonesian experiences for inspiration in my work today.
SUBSCRIBE TO LANDKAMER ART NEWS.
Click below to sign up for Landkamer Art News. Get advance notice of new shows, new work, subscriber-only specials, new blog posts and more.